I cannot believe how fast these Saturdays are flying by! I have another great quote lined up for you- but before I dive in- I want to remind you to go check out my friends (can I say that even though I have never met them) and read what they have to say!
The mastermind of this month-long adventure: Tammy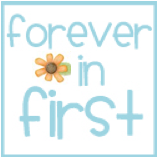 The ever delightful:Lori
The oft replicated (by me): Sandy
Literacy Minute
Seriously though, go check them out- they are amazing! :)
My quote today actually was inspired by this whole operation and what we are doing by reflecting and growing as educators together- enjoy! :)
I read this in the book Learning by Doing written by the DuFours, Eaker and Many. I have- slowly but surely- been leading a book study on this with some colleagues. I am a believer in collaborating with other teachers. I thrive on that kind of communication and the ability to bounce ideas around, improve on others' suggestions or grow from their experience. I struggle however, to find time within my school day to fit in ALL the conversations that I want to have. I have found myself reaching out to fellow bloggers and my instruction has grown- because of each of you! I continue to talk with my colleagues and I don't want to diminish or detract from the power of those conversations in any way but as I look at that quote and reflect again on the power of collaboration it is my fellow bloggers that come to my mind. When I hopped on the Professional Learning Community train I though of a team as only my grade level and occasionally others from my building. Now, the team possibilities seem limitless. I have had the opportunity this week to travel to another building within my district and support grade levels other than what I have taught, I have been inspired and informed by numerous blogs and I have gained valuable teaching materials and resources from places like pinterest. I could never have created everything that I used this week in my lessons alone- there wouldn't have been enough time in the day! It is amazing to me to think of all of the different ways teachers are able to collaborate and learn from each other. What are some ways that you collaborate? Where do you go to find resources or expertise to improve student learning?
Now don't forget to go check out my friends and see what they have to say (feel free to leave a comment first!)