Participating in this Saturday Sayings idea has been so much fun! I am going to be "blog stalking" Tammy as she continues on this journey! I wanted to end my last Saturday Sayings with a quote that I think about often as I am planning for my instruction. I hope that it makes you stop and think, as it has for me!
The fundamental purpose of school is learning, not teaching
Duh! I know this, you know this, we all know this! I find sometimes that I am hung up on teaching, teaching, teaching and I need to stop and see- are the kiddos learning? How do I know that they are learning? What should I be doing/ who should I ask for help, if they aren't learning? My goal for myself is to make sure that my students learn- not to put on a one-woman performance Monday - Friday! :)
Well, short and sweet (just like me) but if you are craving more Saturday Sayings reflections- don't forget to check out my buddies!
Tammy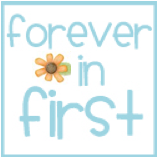 Lori
Sandra